Humble Beginnings
The Fannin Automotive Family of Dealerships has grown to be among the largest and most unique dealerships in the nation. The 147,000 square foot facility we now call home has been featured in many news articles and magazines across the nation because of its unique museum, aquarium, and restaurant. However the Fannin Family hasn't always been known for its immense dealership and uncommon features that make it stand alone in a world of similarity. Actually it's the exact opposite that got us where we are today.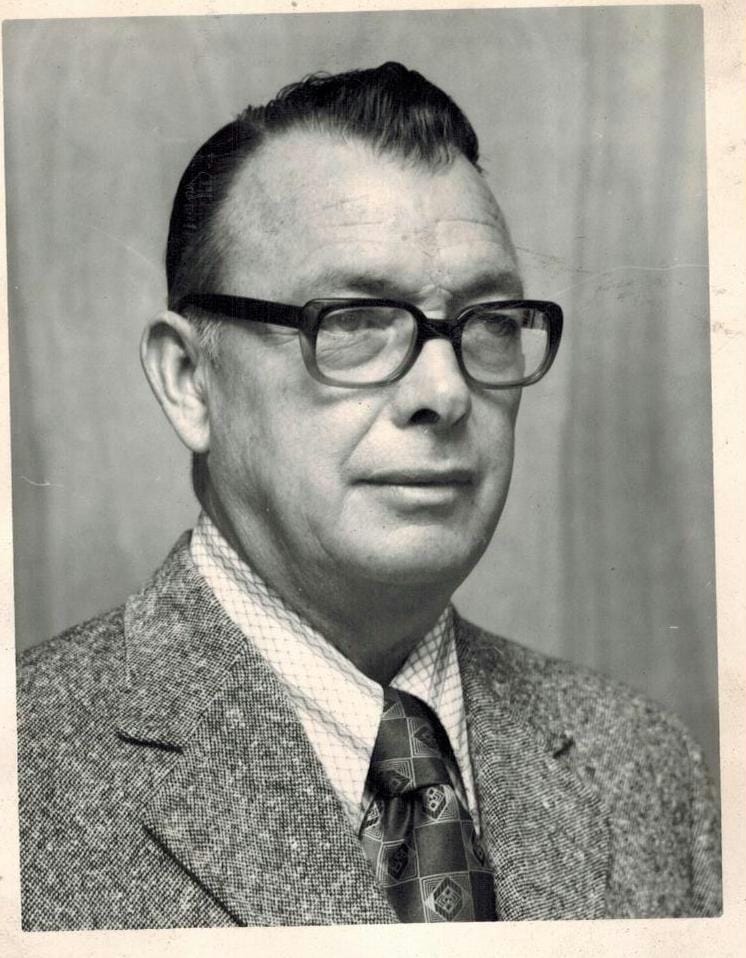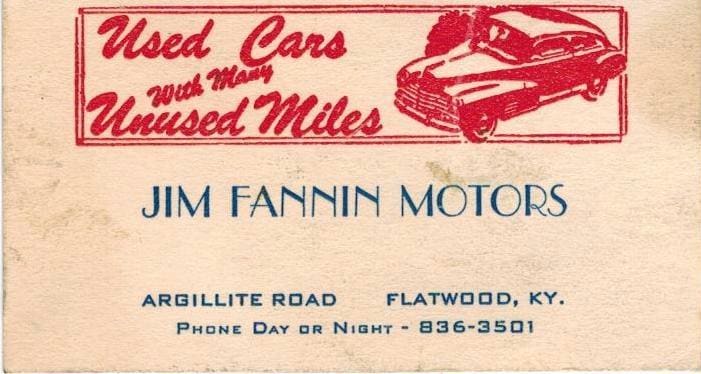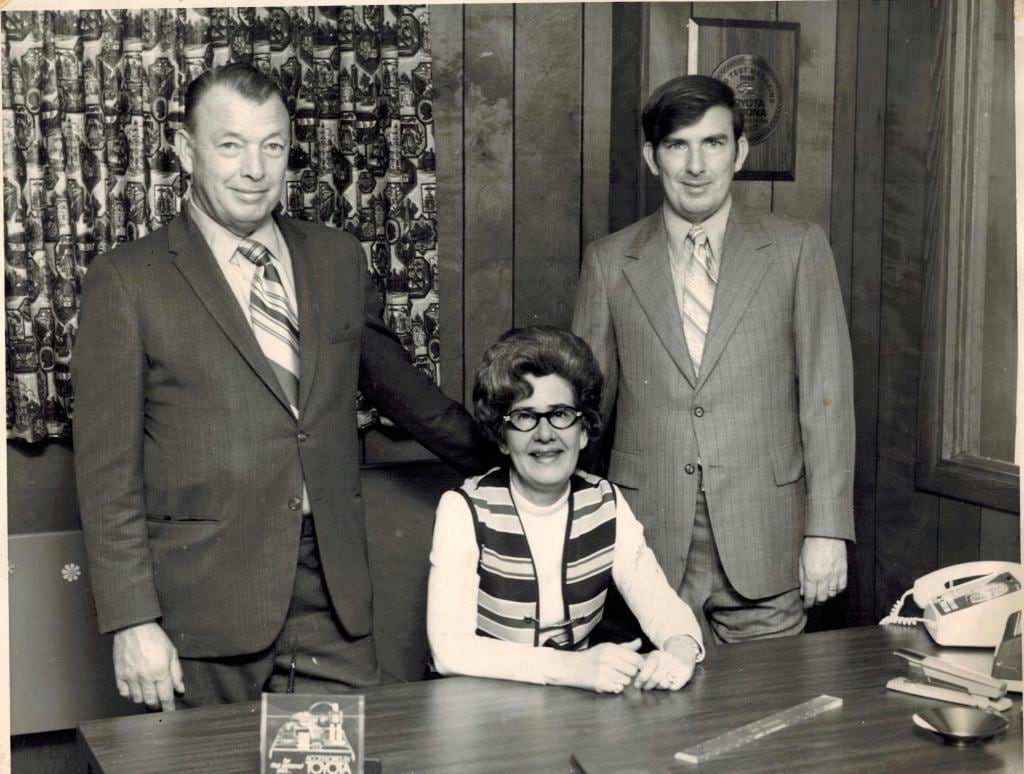 James Fannin, or Jim as most people knew him, and Mary Opal Fannin were the Founders of Jim Fannin Motors Inc. In the late Summer of 1943 Jim and Opal began selling used vehicles out of their yard in Flatwoods, KY. After some success over the years they decided to take the cars from their front yard and put them at an old Ford Dealership in Russell off of US Route 23 on Wheeler Hill. Continued success gave Jim and Opal the opportunity in 1952 to become a sub-dealer for E.C. Mays Motor Company where they helped sell the Oldsmobile brand.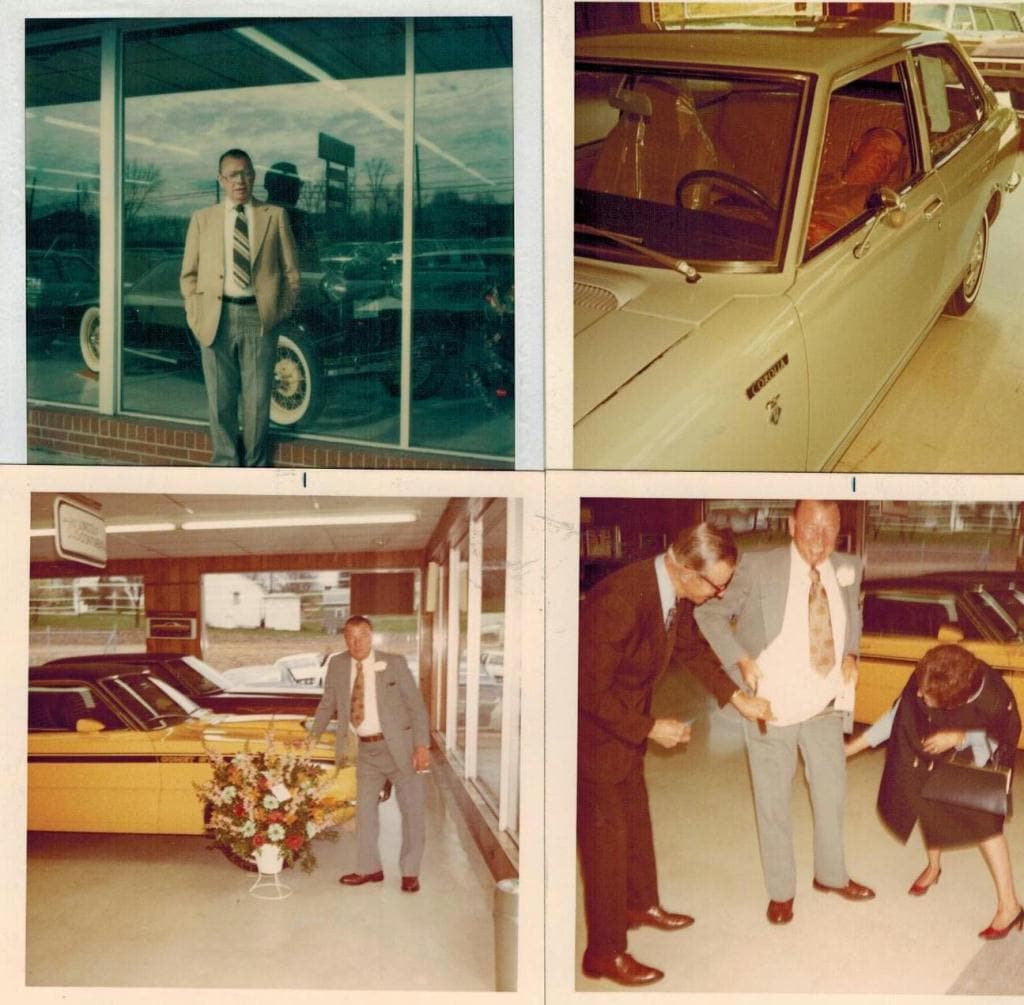 Growth and Relocation
One of the earliest periods of growth for the Fannin Family happened while they were leasing their building to the Brooks Wells Auction. Every auction they had would attract hundreds of customers, which ultimately led to more car sales. A very young Gary Fannin first started working for his parents at that time where he would help set up the auctions, collect the money and close the auctions down. Gary began working for his parents doing various things such as traveling to purchase cars, helping sell cars and anything he could get his hands on to learn the car business.
Soon after, we decided to pack up and take Jim Fannin Motors to Ashland, KY. They felt the Ashland market was growing and it would be a tremendous opportunity for their company's future. They began their continued success selling used vehicles where the old Henry Clay Motel was located.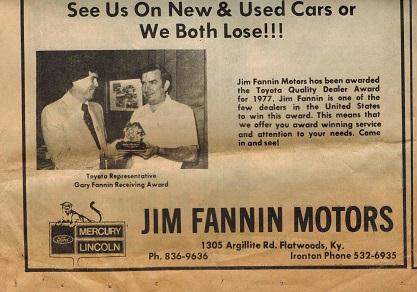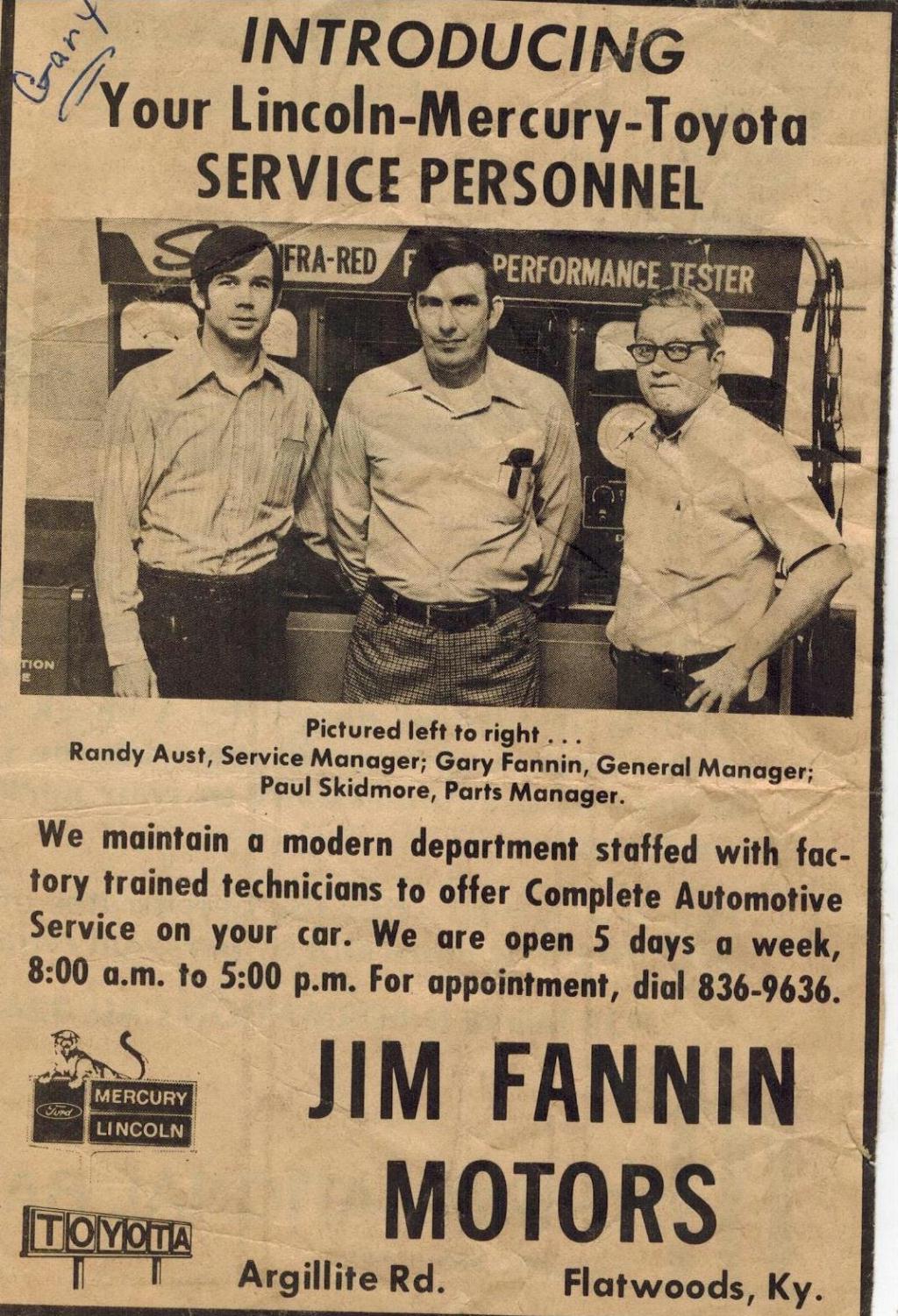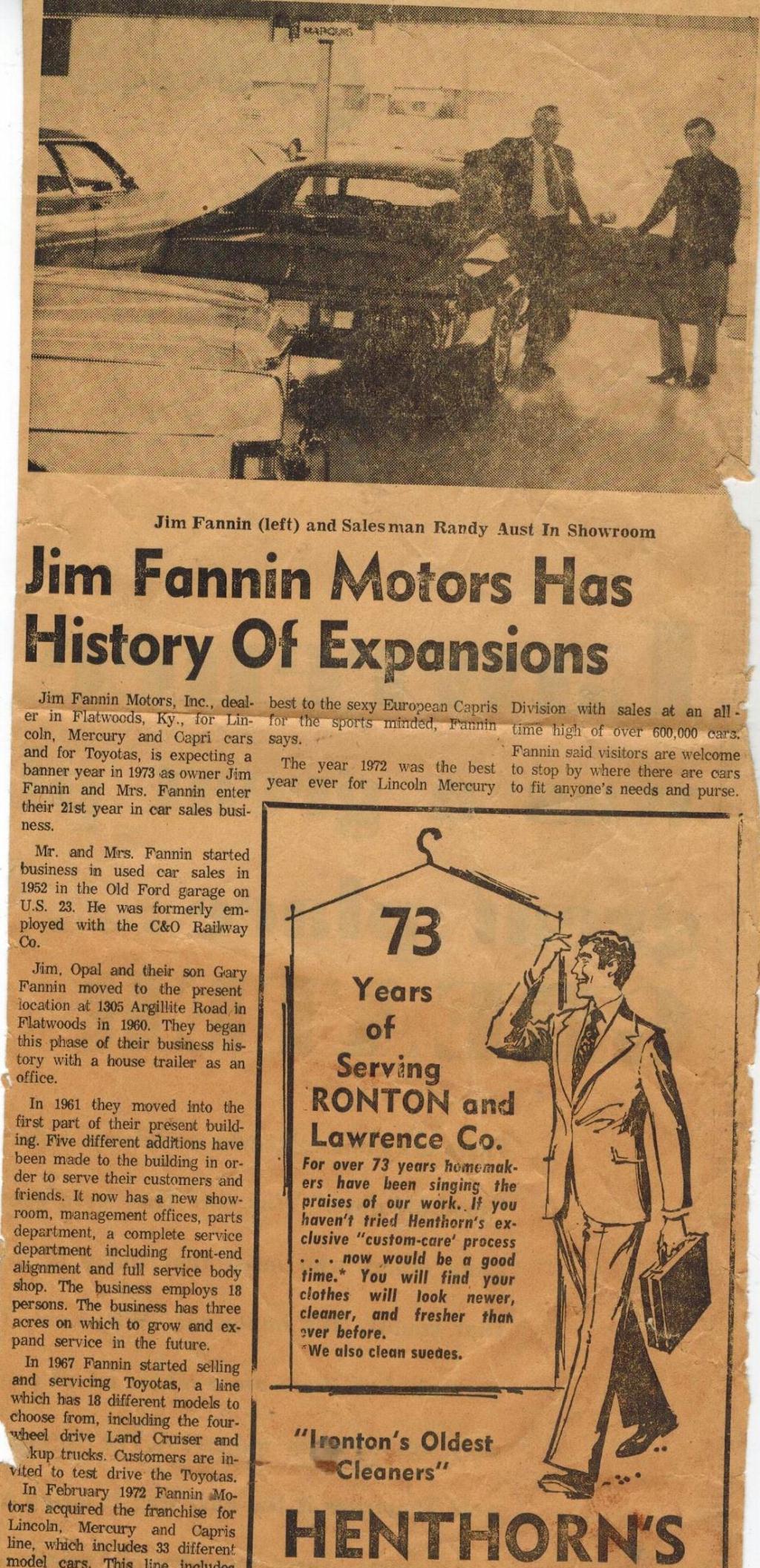 The Flatwoods Years
After a few years in Ashland, Jim and Opal decided to find their way back to their roots and moved the car lot back to Russell, KY. They were then located on Bellefonte Street, but had their eyes on some property in Flatwoods, KY. In 1960 the right pieces fell in place for the Fannins to purchase the land in Flatwoods where they felt their dealership could really grow, and that's exactly what it did.
In 1967 Jim Fannin Motors officially became a new car dealership selling the growingly popular Toyota brand. Expansion became a known word to describe the Fannins because they were always looking on ways to make their dealership Bigger and Better. Just 5 years later in 1972 the Fannins expanded again adding Lincoln-Mercury to their franchise and put themselves in the forefront of new car dealers in the area.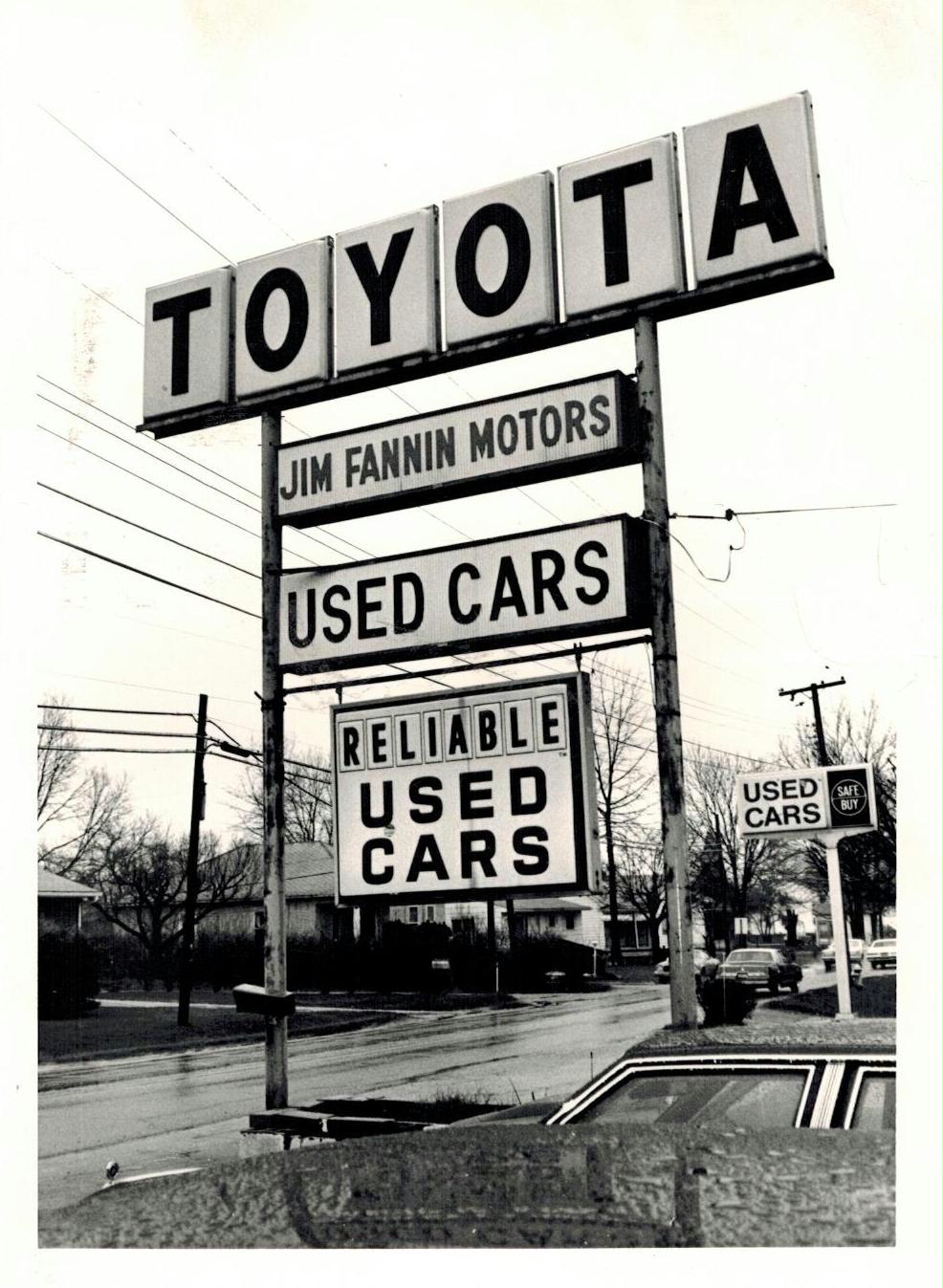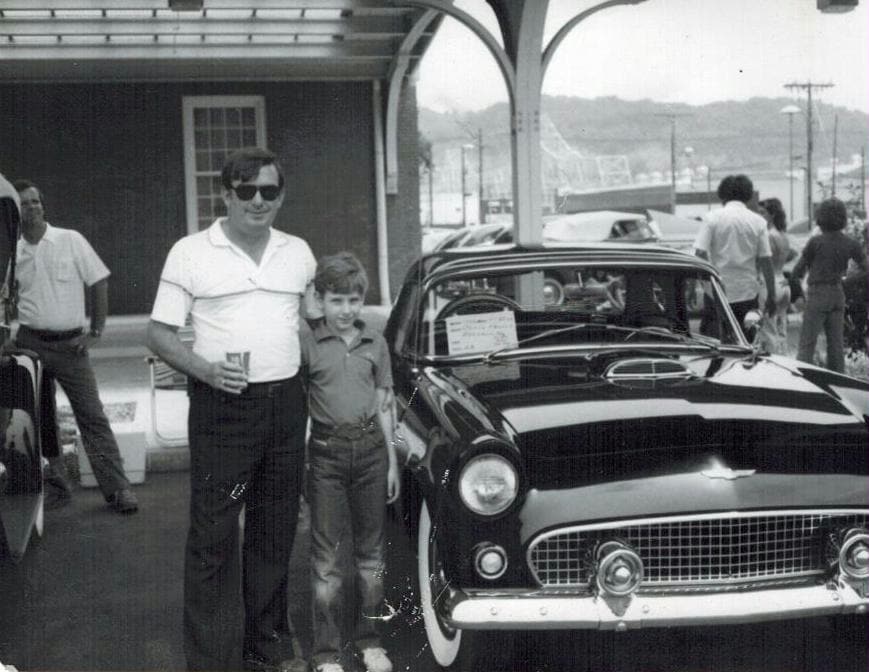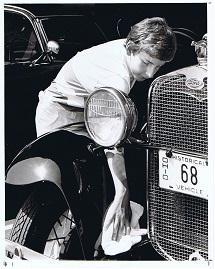 Welcome to Ashland Kentucky
The Fannins remained in Flatwoods up until 2005 when we made our move to Route 60 in Ashland, KY where we are located today. This new dealership has given us the opportunity to offer a very unique buying experience to our customers that we feel is rivaled by no one. The new dealership used to be a Big Box Hardware store and took several years to complete the update to the building. When we originally moved to Ashland we offered Toyota, Scion, Lincoln and Mercury as the new vehicle brands we offered. In 2006 we added Hyundai as a franchise and later that same year we started Fannin Powersports with Polaris as our main offering. In 2008 we added Mazda and Mercedes Benz as new car franchises at our dealership even further expanding our wide selection of brands to shop for.
Another expansion occurred recently in 2012 with the agreement to take the rights to Boyd County Ford in Ashland, KY. We were proud to take on another great brand with Ford, and even more proud to take over a dealership that had such an outstanding name in the community already. We left the name nearly unchanged and Fannins Boyd County Ford became Ashlands newest car dealership. In 2013 the decision passed to send the Lincoln Franchise to the Ford Dealership in downtown Ashland. Throughout all the change and growth the Fannin Automotive Family has continued to evolve throughout the years to provide our customers with the absolute best in automotive care and service.